In the last days we have had the honour to see the Victoria's Secret fashion Show. I have to say that it was amazing and I loved it. The models are "Angels" but at the same time they are completely normal and natural. In the backstage you could see the models dancing the rythm of Kanye West, Maroon 5 (who was really lovely kissing his girlfriend Erin Heatherton), Jay-Z you could see Beyonce in the show) and Nicki Minaj. The runway was full of energy, goddes and fun.
http://www.youtube.com/watch?v=SHlNM11NBSQ&feature=related
http://www.youtube.com/watch?v=dbOff5z22f4
http://www.youtube.com/watch?v=_XV77W2OAJs
Here I let you the videos of the show but I saw it on TV on TNT and it was better.
And now... Some beautiful angels .. :
Adriana Lima (1.78)
Alessandra Ambrosio (1.78)
Toni Garn (1.80)
Miranda Kerr (1.77)
Doutzen Kroes (1.78)
Candice Swanepoel (1.75)
Lily Aldridge (1.75)
Erin Heatherton (1.80)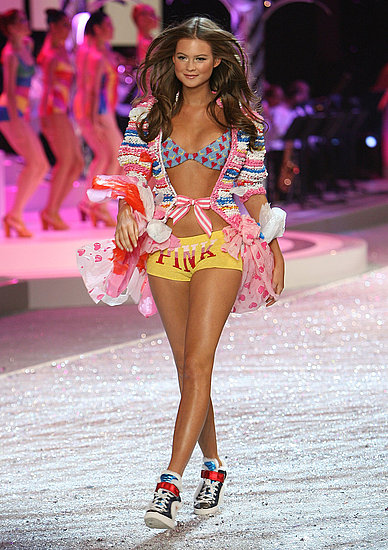 Behati Prinsloo (1.78)
I let you their highers too :) I hope you like them, and don't be too much jealous.
- Cristina